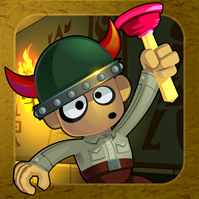 Legends of Loot
Is an adventure-based dungeon crawler that takes players on a not-so-typical hero's journey. I worked as an engineer on Legends of Loot.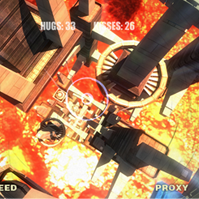 AaaaaAAaaa For The Awesome
Jump off of buildings
Create your own stunts
Impress the crowd by kissing skyscrapers
I worked as a level designer on AaaaaaAAaaaa with Dejobaan.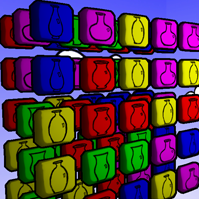 Pot Break
Is a game all about marksmanship and speed. Race the clock and shoot into 3D space trying to line up shots of three tiles with one bullet.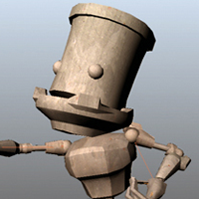 Robogeddon
Battle with robot swarms and human war machines in a post-apocalyptic earth!
Design your own robots with over 1,200 possible combinations!
Pit your wits against advanced artificial intelligence!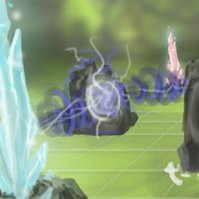 The Listening Stones
Defeat your opponent with the power of sound! The Listening Stones pits two players against one another in a strategic battle to destroy each other's crystal towers. Using primitive sound mirroring technology, players can rotate, move, and destroy grids of parabolic stone structures in order to reflect sound waves towards their opponents' base.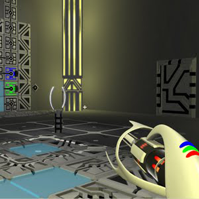 Quest for Jaeger IIV
Use the power of color to solve circuit based puzzles! In Quest for Jaeger IIV, the player becomes trapped in a strange facility, and must use the gun he finds there to escape. Through a series of increasingly difficult puzzles, the player proceeds through the game. At each step, upgrades to the gun become available, and the puzzles become more complex until finally he can re-open the exit and win the game.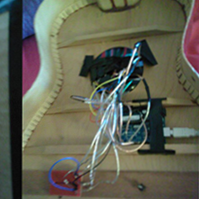 Guitar Villain
This is a guitar that I created using the Arduino and soft potentiometers. The guitar interfaces to the computer via USB and arduino drivers. The data can be read in with any application and used for game control or can be used with software I developed in C# to just play guitar.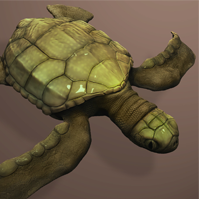 3D Sea Turtle
I made this Turtle over the course of about 4 weeks. It was created In Maya and then imported into zBrush to be sculpted. The turtle was painted in zBrush and then exported with the normal map and texture back into Maya to be rigged and animated.